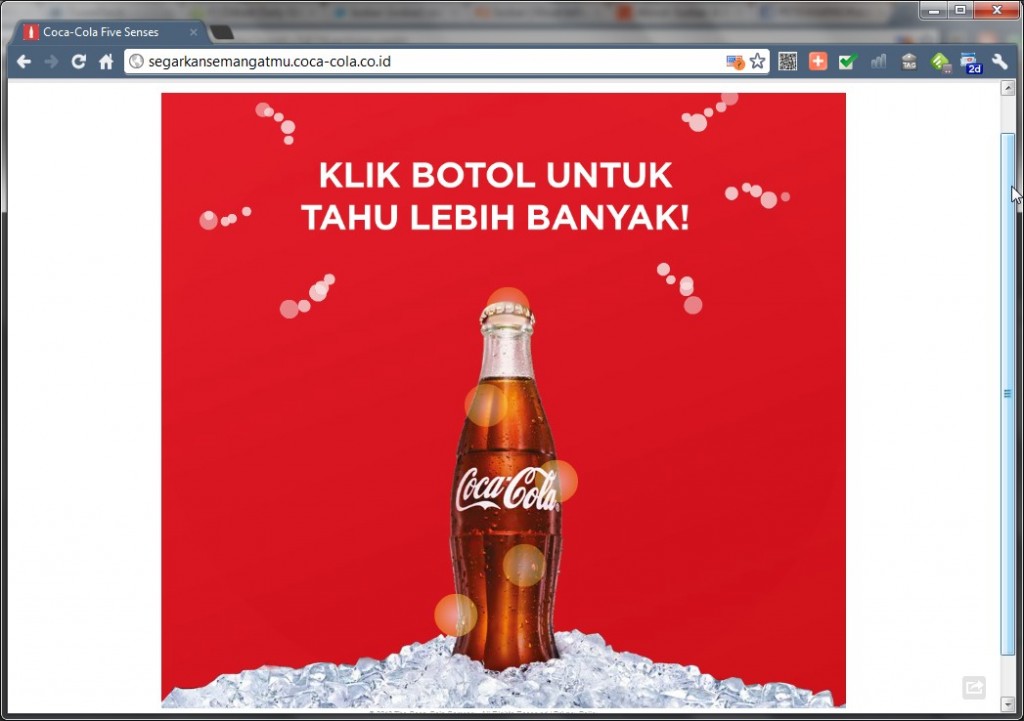 Tools: Adobe Flash CS5.5, Audacity, Adobe Photoshop CS5.5
Roles: audio editing, coding, flow
This interactive app showcases how the iconic Coca-Cola bottle engages each of our five senses. Besides checking out the interesting facts (in Indonesian), you'll also want to hover the five hotspots in sequence from the top and play with the ice cubes.
Check it out while it's live!